Our Company
Where can you find us
and our sales terms!


Printing machines

Heidelberg
Roland
Komori
Solna
Adast
K and S-letterpresses
Others
Bokbindery/
Cutting machines:
Cutting machines
Stiching
Driller
Folding
Forklift
Others

Pree-press:
Plate light processor
Plate developing
Film developing
CTF / CTP On Line
Register/Plate punch
Others
Not Printing product
maybe you need something here.
Tool
Fitting up




Ctp / AGFA ACENTO IIE for AZURA Year 2008

SOLD to Swedish Printer June-16 for Delivery Week 31-2016
Thank You Torgny / TRYCK TREAN AB Gävle Sweden for Nice Deal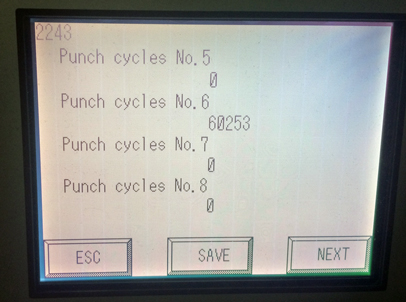 ACENTO II E for Azura Year 2008

L3oo aoutoloader, three magasin.
Automatic paper removing.
C95 gummerings unit
Conveyor
Elantrix 95 E STACKER
Standard Punch
Sublima 200 lpi raster.
ApogeeX 4.0 manage RIP.
raster preview.Hard Copy proof.
IMPOSTRIP Software / installed in seperate computer.
HP Server Dator 2,2.0 GHz, 2 GB ram memory, 3 x 72GB HD

Located in Kristianstad SWEDEN
Available Week 28 / 2016-07-11

WELCOME for a GOOD Deal !
Welcome to call , Lennart Barthel today for information!
Phone:+46 705 46 60 63
Hem mailto:barthel@skandigraf.se