Our

Company
Where can you find us
and our sales terms!
Printing machines

Heidelberg
Roland
Komori
Solna
Adast
K and S-letterpresses
Others
Bokbindery/
Cutting machines:
Cutting machines
Stiching
Driller
Folding
Forklift
Others

Pree-press:
Plate light processor
Plate developing
Film developing
CTF / CTP On Line
Register/Plate punch
Others
Not Printing product
maybe you need something here.
Tool
Fitting up


HEIDELBERG GTOVP52+ ser nr 696252 N - YEAR 1989

Sold to Swedish Printer for Delivery and installation Week 32-2018
Thank You Jörgen Gunnarsson, AKUT TRYCK Malmö Sweden, for Nice and Quick Deal !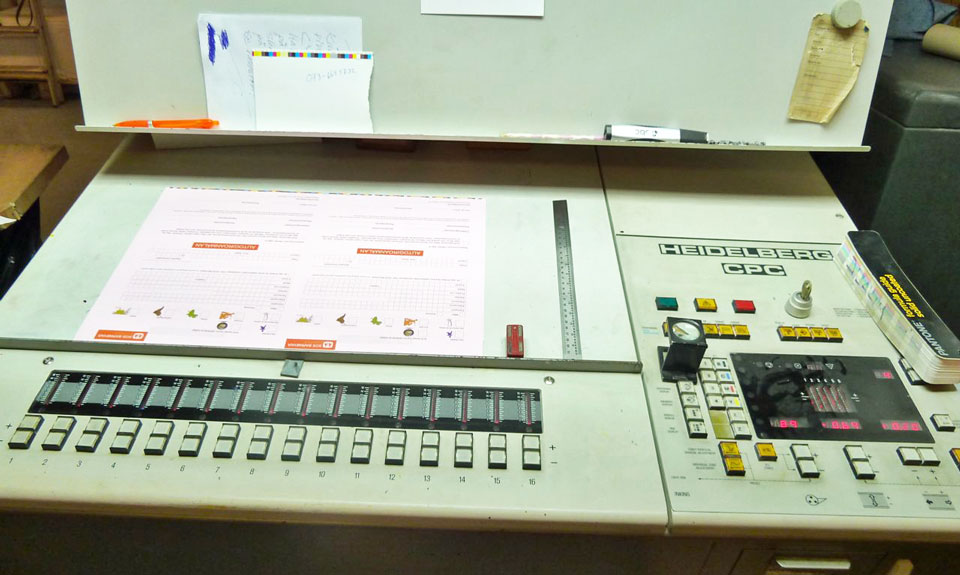 HEIDELBERG GTOVP-52+ Year 1989
CPC 1.02
BALDWIN Alcolor
Perfector 4+0 / 2+2
Only 51 mio impression
Number and Perforating Unit Included.
Many accessories included to the N/P Unit.
Size 36 x 52 cm.
Located in SWEDEN. Approx. 1 hour from Copenhagen Airport.
Still under electric for any cain of print test.
All books and Electric drawing.
Free from Damages.
Available JUNE Week 24/25 - 2018
Wellcome to Contact Lennart Barthel for more information on:

barthel@skandigraf.se / phone: +46 705 46 60 63