SOLD 24-06-2010 for Delivery JULY 2010
HEIDELBERG SM 74-4 YEAR 2000 CP2000
1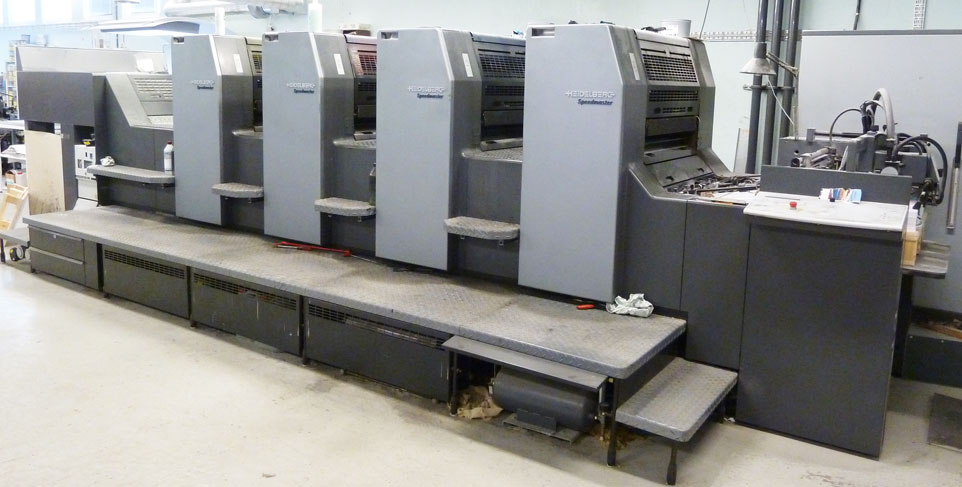 4 colour with high pile delivery



CP2000


ONLY 36 mio impression Date 2010-06-21



Very clean and nice




Year 2000
CP 2000
Silver look
Alcolor dampening with Technotrans refrigeration and
re cirkulationunit
Heidelberg Preset on feeder.
Autom.wash up for ink rollers.
Automatic Wash-up for blankett and impression cylinders,via CP 2000
Electronic sidelay control
Electronic double sheetcontrol.
Steelplatefeeder and delivery.
GRAPHIX Alphatronic 200 powderspray.
High Pile delivery.

FREE Immediately.
Still in production.

This very nice Heidelberg SM 74 H Year 2000 is located in SWEDEN
approx. 2 hour by from Copenhagen Airport or 1 hour from Gothenburg air port.
For more information and price please call,
Lennart Barthel
Phone:+46 40 46 60 63
or mobile:
+46 705 46 60 63

barthel@skandigraf.se Hem Tillbaka till Heidelberg