Our Company
Where can you find us
and our sales terms!


Printing machines

Heidelberg
Roland
Komori
Solna
Adast
K and S-letterpresses
Others
Bokbindery/
Cutting machines:
Cutting machines
Stiching
Driller
Folding
Forklift
Others

Pree-press:
Plate light processor
Plate developing
Film developing
CTF / CTP On Line
Register/Plate punch
Others
Not Printing product
maybe you need something here.
Tool
Fitting up


POLAR 115 X YEAR 2006 + Polar Jogger RA4 2006 + Polar TRI30ER-4V DELIVERY/TRIOMAT - YEAR 2006

SOLD for Delivery to RUSSIA JULY-21 .


JOGGER RA-4 sn 7682210 - Year 2006



TRIMAT TRI30-ER-4 sn 7693019 - YEAR 2006 Delivery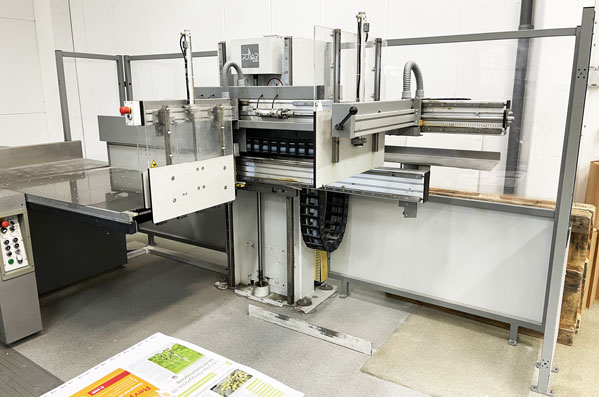 POLAR 115 X / 2006 including Jogger RA4 Year 2006 and Trimat Delivery TRI30-ER-4 V Year 2006
POLAR 115 X technical details
Max Cut Width 1150 mm
Pile Height 165 mm
Width Of Machine 2350 mm
Deep Of Machine 2750 mm
Height Of Machine 1600 mm
Weight Of Machine 3600 kg
Condition VERY Good
Under power Yes
Still in production Yes
Test possible Yes
Complete and in working condition Yes

Available Immediately - or after agreement.- Located in SWEDEN
As NEW.

Welcome for more information.

barthel@skandigraf.se

Welcome to call , Lennart Barthel today for information !
Phone:+46 40 46 60 63 mobile:+46 705 46 60 63