Our Company
Where can you find us
and our sales terms!


Printing machines

Heidelberg
Roland
Komori
Solna
Adast
K and S-letterpresses
Others
Bokbindery/
Cutting machines:
Cutting machines
Stiching
Driller
Folding
Forklift
Others

Pree-press:
Plate light processor
Plate developing
Film developing
CTF / CTP On Line
Register/Plate punch
Others
Not Printing product
maybe you need something here.
Tool
Fitting up

ROLAND 704 3B SW YEAR 1998
Free immediately ! Still under Electric.
SOLD to Cyprus Greece for Delivery to ATHENS May-2017.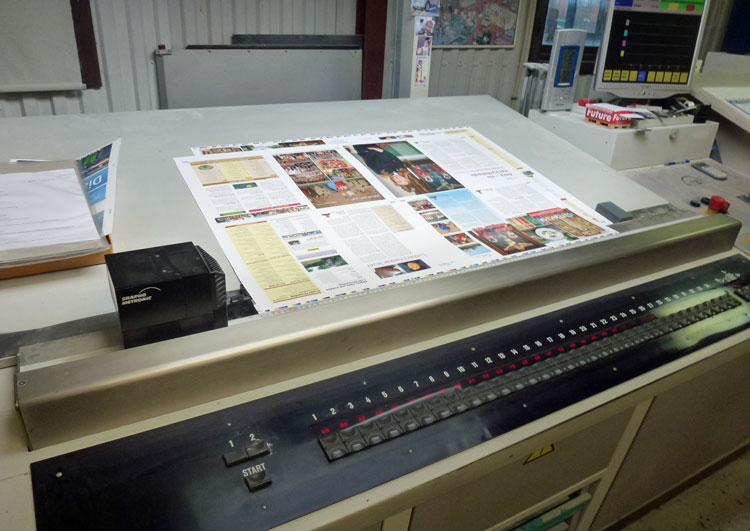 181 million imp.
SEMI - Auto plate

RCI 2Size 74 x 104 cm
S/W perfector 2+2 ( 4+0 )

Equipment:
- RCI 2 - remote controlled inking
- Remote register: lateral, vertical & diagonal
ROLAND MATIC Dampening system -
- Technotrans Cooling and recirculation
- Blanket cylinder - chromed
- Impression cylinder - chromed
- Plate cylinder - chromed
- Automatic all washers ( Ink Roller, Blanket and impressions Cylinders )
Temp control –GRAPHO METRONIC
- Automatic paper size setting on feeder
- Double sheet detection
- Sidelay - pneumatic
- Suction-tape feeder table
- Steel-plate in : Feeder and Delivery
- High-pile delivery
- HITRONIC – S , Powder sprayer
- Sheet decurler

Available Immediately.
Located in Helsingborg SWEDEN.

PRICE EURO 98 000 EX WORK

Welcome to:
barthel@skandigraf.se