Our Company
Where can you find us
and our sales terms!


Printing machines

Heidelberg
Roland
Komori
Solna
Adast
K and S-letterpresses
Others
Bokbindery/
Cutting machines:
Cutting machines
Stiching
Driller
Folding
Forklift
Others

Pree-press:
Plate light processor
Plate developing
Film developing
CTF / CTP On Line
Register/Plate punch
Others
Not Printing product
maybe you need something here.
Tool
Fitting up

RYOBI 3304 HA YEAR 2007 - Located in SWEDEN
- Available immediately -
SOLD to KYRGYZSTAN for Delivery 2019-08-20


Year 2007
Located in SWEDEN and Free for Delivery Immediately.



Clean NICE machine free from damages.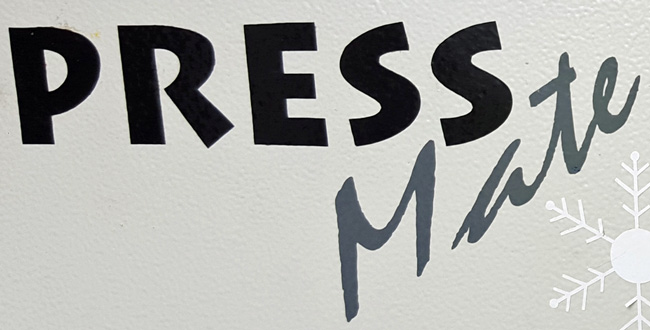 Press MATE Dampening system


YEAR 2007 sn 1657




ALL Manuals




Ryobimatic / PRESS MATE Alcohol Dampening System.
Ryobi Printing Control System PCS-F
Include Rip and software
Semi Auto Plate
59 mio Cylinder runnings
Ryobi RP520-220F register Punch
Tools and All manuals

Technical data:
- max. paper size 340x450 mm
- smallest size 90x100 mm
- image area 330x438 mm
- plate size 335x485 mm
- speed 10.000 sh/h
- length 3750 mm
- width 1040 mm
- height 1600 mm

Free immediately.Located in SWEDEN.

Welcome to: barthel@skandigraf.se

+46 705 46 60 63
.......................................................................................
barthel@skandigraf.se

Välkomna. Welcome to call , Lennart Barthel today for information !!!!!