Our Company
Where can you find us
and our sales terms!


Printing machines

Heidelberg
Roland
Komori
Solna
Adast
K and S-letterpresses
Others
Bokbindery/
Cutting machines:
Cutting machines
Stiching
Driller
Folding
Forklift
Others

Pree-press:
Plate light processor
Plate developing
Film developing
CTF / CTP On Line
Register/Plate punch
Others
Not Printing product
maybe you need something here.
Tool
Fitting up


SHINOHARA 66IV K 4colour 1987

SOLD for Delivery to INDIA - August - 2015



sn 60200234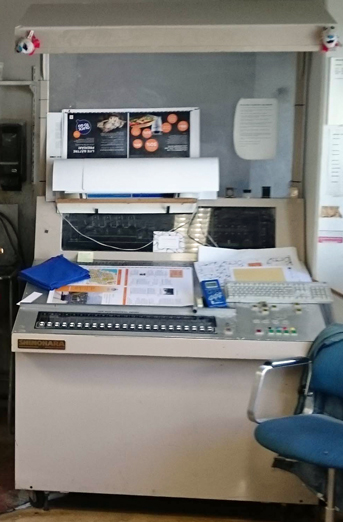 4 color size 48 x 66 cm
Shinohara remote system
Alcohl dampening.
Located in Stockholm /SWEDEN
Available IMMEDIATELY

Welcome to call:
Lennart Barthel
+46 705 46 60 63
barthel@skandigraf.se

Välkomna. Welcome to call , Lennart Barthel today for information !