Our Company
Where can you find us
and our sales terms!
Printing machines

Heidelberg
Roland
Komori
Solna
Adast
K and S-letterpresses
Others
Bokbindery/
Cutting machines:
Cutting machines
Stiching
Driller
Folding
Forklift
Others

Pree-press:
Plate light processor
Plate developing
Film developing
CTF / CTP On Line
Register/Plate punch
Others
Not Printing product
maybe you need something here.
Tool
Fitting up

SOLD to VARBERGS Tryck Sweden 2010-08-16
HEIDELBERG GTOVP52 NO 696252 N - YEAR 1989

CPC 1.02 / Baldwin alcolor.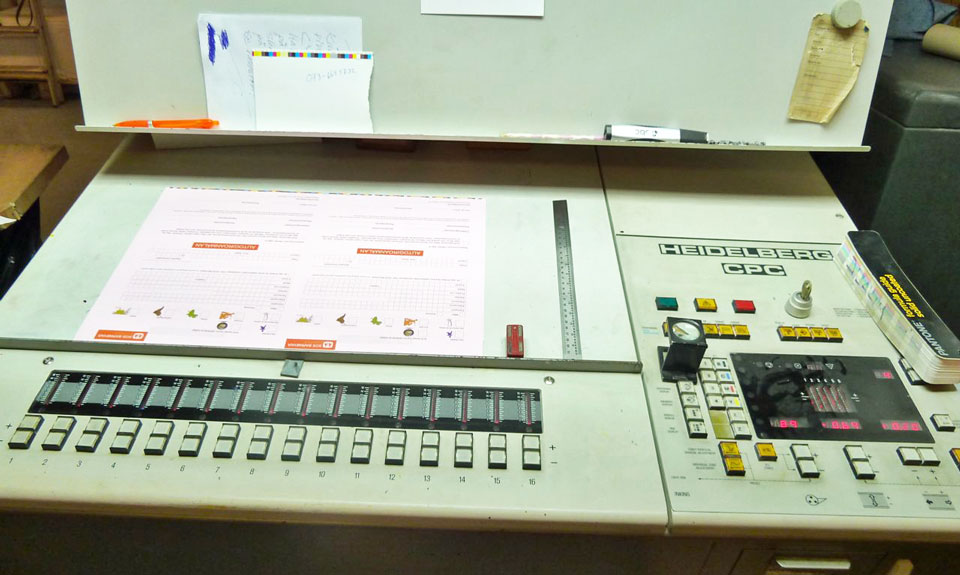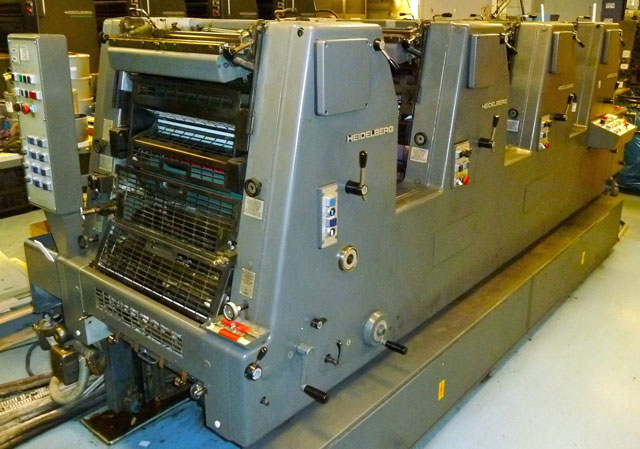 Only 38 mio impression

36x52 cm 4+0/2+2 Year 1989
Free immediately.

Welcome to call: telefon/Phone:
+46 40 46 60 63 eller på Mobil:+46 705 46 60 63