Our

Company
Where can you find us
and our sales terms!
Printing machines

Heidelberg
Roland
Komori
Solna
Adast
K and S-letterpresses
Others
Bokbindery/
Cutting machines:
Cutting machines
Stiching
Driller
Folding
Forklift
Others

Pree-press:
Plate light processor
Plate developing
Film developing
CTF / CTP On Line
Register/Plate punch
Others
Not Printing product
maybe you need something here.
Tool
Fitting up


HEIDELBERG GTOVP52+ ser nr 696252 N - YEAR 1989

Sold to SWEDISH Print house October -2017
Bokstaven i Rättvik AB
Thank You Håkan Johansson for Nice and Quick Deal !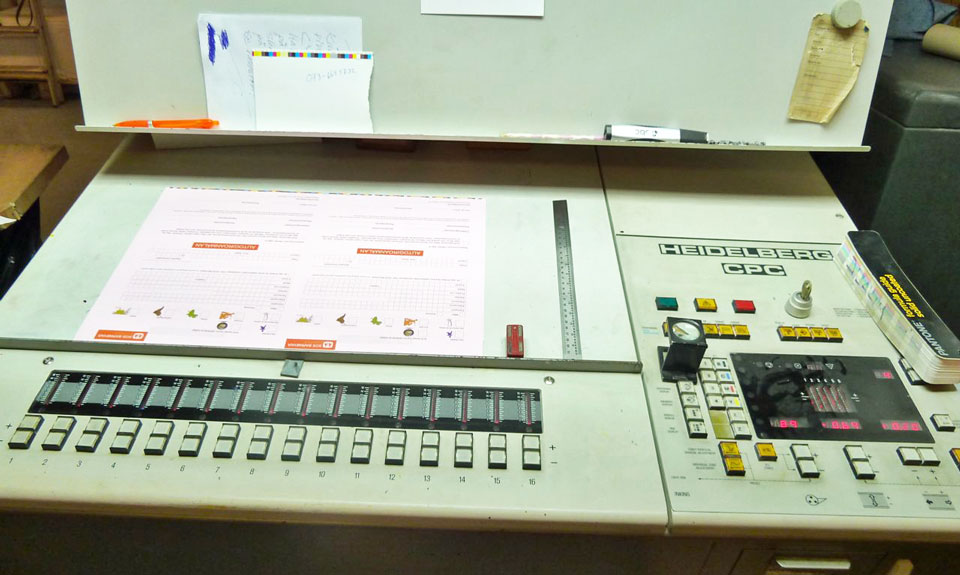 HEIDELBERG GTOVP-52+ Year 1989
CPC 1.02
BALDWIN Alcolor
Perfector 4+0 / 2+2
Only 51 mio impression
Number and Perforating Unit Included.
Many accessories included to the N/P Unit.
Size 36 x 52 cm.
Located in SWEDEN. Approx. 1 hour from Copenhagen Airport.
Still under electric for any cain of print test.
All books and Electric drawing.
Free from Damages.
Available IMMEDIATELY.
Wellcome to Contact Lennart Barthel for more information on:

barthel@skandigraf.se / phone: +46 705 46 60 63